Our people
Edwin de Ridder - Head of Logistics
Purchasing raw materials is an important aspect when producing animal feed. But even if we buy the right raw materials, it doesn't mean that they are also available for incorporating in the feed. Edwin de Ridder is head of logistics in the purchasing department. Together with his team, he ensures that all the purchased raw materials are delivered to the factories at exactly the right moment.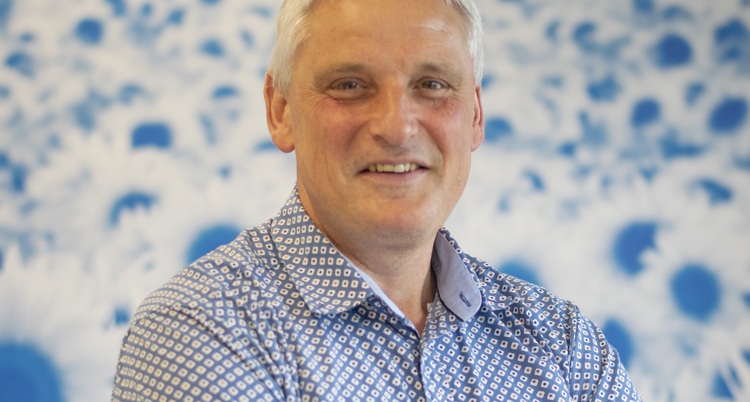 Complex puzzle!
Transporting the purchased raw materials, such as the different types of grain, meal, vitamins and minerals, to the factories is a complex business. Edwin's team ensures that more than 200 types of raw material are transported to the factories from the Dutch and Belgian seaports. Naturally, we look at the shortest route, but also the quality, storage capacity and exact delivery moment. 20% is transported by truck and 80% by barge. The pusher barge fleet currently has a capacity of 10,000 tonnes, but that capacity has more than doubled with the addition of 20 containers each weighing 550 tonnes. 'For pushers, 550 is on the lighter side, but we deliberately chose this because it gives us more flexibility.'
Just-in-time saves money
In recent years, De Heus and various types of raw materials have grown considerably. However, the number of silos at the factories has remained virtually the same. 'Our work has become more complicated. Everything now needs to be delivered precisely on time and in the right quantity. If we deliver too early, that means extra storage costs. If we deliver late, production can be affected. Working as precisely as possible enables us to save on costs. Fortunately, we have many good connections in the world, so we can access the raw materials at exactly the right moment.'
Check
Before the raw materials, around 45,000 tonnes a week, are accepted and transported to the factories, they are always checked to make sure they meet the agreed standards. That means not just checking whether the volumes are correct, but also taking samples and analysing them for nutritional value and quality. 'This is the only way we can guarantee the quality of our feed,' says Edwin.
Optimising use of raw materials
'What we really do well is using raw materials effectively.' So raw materials from a specific place or with specific properties, like structure or protein content, are sent to factories where they can be used to the greatest effect. This applies both to the quality of the final product and to financial value. In this way, Edwin's team ensures that the raw materials are optimally used.
Close cooperation
To be able to perform well, it's important to work closely with different departments. We therefore have daily meetings with the purchasing and formulation departments as well as with the various factories. 'There's always good cooperation. Even when things are stressful, we work in good harmony. And that's really nice. Then, at the end of the week when everything's been delivered on time, I can go home with a smile on my face.'