Our people
Susana Arrojo González - HR Director
June 2020 De Heus Animal Nutrition continued its growth in the north of Spain with the acquisition of Piensos Muga. Susana Arrojo González has been working as a HR Director for De Heus Spain since December 2017. She played an important role in smoothing the merger of both companies into one integrated company with a strong and unique De Heus culture.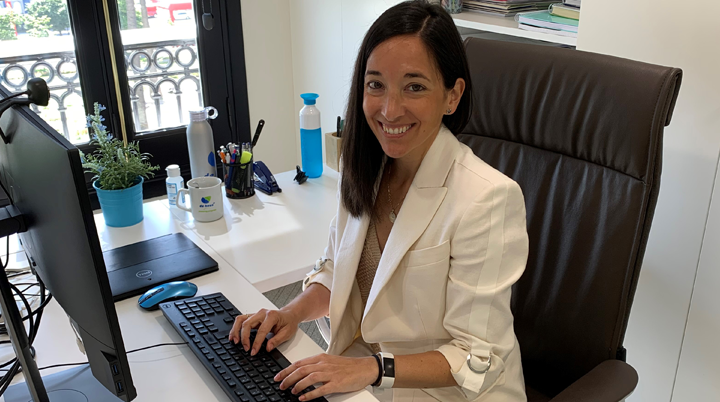 Set up an integration team
Susana supports several key colleagues who are responsible for the integration project. These colleagues are well versed in the local and regional culture and have close links with local business and customers. "Furthermore, for every new acquisition we designate an 'integration team' to cover all the different functions and ensure the smooth integration of the new plant into De Heus," says Susana.
Energising projects
The change in our management style in Spain is one of the projects that Susana is most proud of. "The new approach focuses on better integrating our strengths as De Heus globally, and using internal benchmarks and expertise to establish best practices. I love projects like these because they also deepen our knowledge in various areas and help us as an organisation to move strongly and confidently to empowerment based on excellent performance," says Susana.
Welcome to the De Heus family
Susana: "After the acquisition, we immediately introduce the new employees to De Heus Culture. Our General Director, the integration team and I met all the employees to welcome them as our new colleagues and explain the integration process. For us, it is essential to communicate De Heus values and culture from the start because our culture and organisational alignment are key to the successful integration. For De Heus employees, it is clear that culture is everybody's business. Culture is the soul of our business."
Lessons learned
"We learn from each acquisition, enabling us to speed up the capabilities of our group, particularly with respect to leadership mindset. In the acquisition of Piensos Muga, we were able to use the skills we learned from our acquisition of Evialis in Galicia, when we consolidated a clear project process and cross communication. We were able to introduce additional cross collaboration with less centralisation and less hierarchy, providing more empowerment for local decisions based on team work."
Transparency without judgement
"In De Heus, we can be transparent about the feedback process, simply and without judgment. This helps us move us forward more quickly to achieve progress for the company and ourselves and we can all act together for the common good. This is reflected in the continuous success of our business and our new acquisitions, whereby we communicate this feeling to the new colleagues we gain every year."
Ambition
"What I appreciate most in my job is being able to support and contribute to the growth of other employees, using the daily leadership lessons. As HR Director, my ambition is to help consolidate the cultural change in Iberia. We have made great progress over the last 2 years but I have four main commitments:
1. Safeguard the Health, Safety and Wellbeing of each employee.
2. Develop talents and professional skills through personal development plans and training.
3. Promote diversity and equal opportunity.
4. Promote innovation and encourage employees to take initiative," Susana concludes.