Nutritionist
Our Global Nutrition department, that covers formulations, global support, R&D and QA/QC, works for our Business Units worldwide. To support our business units, we are looking for an energetic and ambitious nutritionist, who will help us to sustain and further extend our success. This position is based in Ede, the Netherlands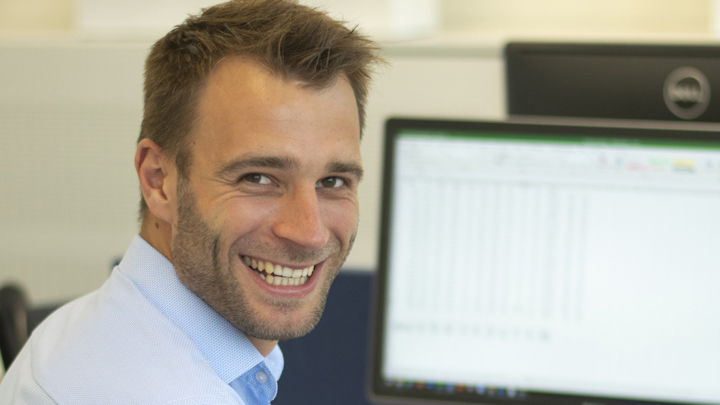 What will your responsibilities be?
As a nutritionist you will be part of our Global Formulations department. You manage recipes for several factories, based on the nutritional and physical quality needs of the customer. An optimal mix of recipes is made based on various inputs, such as ingredient prices and availability, production limitations, physical quality demands, raw material evaluation, nutritional requirements and legal limits. As a nutritionist, it is your responsibility to make an optimal package of recipes considering all these variables, focusing on product quality and optimizing costs.
To obtain all information in a constructive way, you will communicate with many people within the organization. From production to sales and from quality to purchase. Besides this, you will visit the production locations in your portfolio regularly to maintain close contact regarding operational and quality related issues.
Within Royal De Heus our local product managers are responsible for the feed assortment in their markets. As a nutritionist, you are an important sparring partner for them to create the right quality, feed norms and product development.
Finally, it is your responsibility that all information is translated into recipes in a structured and accurate way, so the right quality product can be produced for the optimal cost.
What do we expect from you?
ou have a MSc degree in Animal Nutrition or you have gained this level by proven experience in nutrition and production. Preference will be given to candidates with working experience in a similar job, but if you have just recently graduated you are also more than welcome to show your interest. Having experience in working with people from various backgrounds and different cultures has a preference.
Our ideal candidate is fundamental nutritional driven. With your analytical, persuasive, communicative and pragmatic qualities, you are very successful in your job. People describe you as pro-active and engaging. You have a problem-solving attitude with a result oriented way of working. You are fluent in English and willing to travel up to 10% of your time.
What do we offer?
Royal De Heus offers you a challenging position in a dynamic and international context. You will have the opportunity to truly make an impact and contribute to realize our strategy.
We believe that our employees really make the difference and power the progress of our fast-growing, highly ambitious organization. That is the reason why we invest in developing your talents and create a culture of continuous learning and development, no matter what role you are in. You will be given ample opportunity to learn, develop and collaborate with colleagues from all over the world.
We offer you a full-time contract with flexible working hours, in an informal culture that offers trust, short lines and fast decision-making. An environment where there is plenty of room for entrepreneurship and new initiatives. You will receive a competitive remuneration package based on your knowledge and experience.