My piglets went from a 11.7 to a 14.0 weaning rate with extremely high quality
Mr Nguyen Van Hoc from Hai Duong Province in Vietnam was originally a secondary retailer of De Heus Vietnam. With a keen will to progress and his cherished ambition to have his own farm, he studied farming techniques and business management. Despite being a 'newcomer' in the livestock sector, this solid foundation has helped him achieve exceptional results on his farm.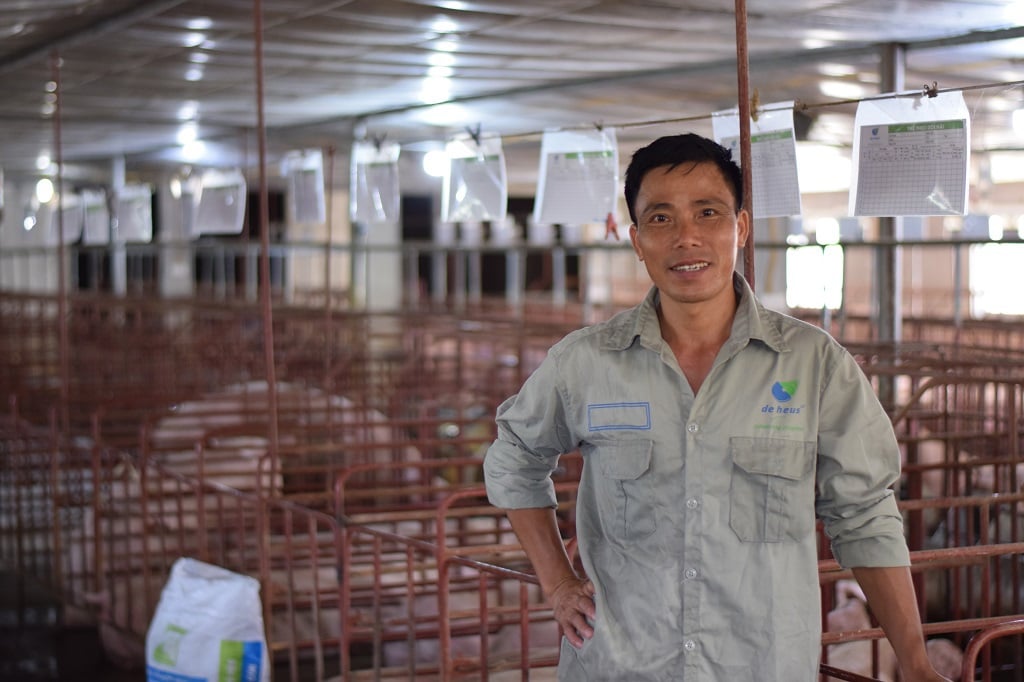 For the first pig generation, the weaning rate was 11.7. This number went up to 12.7 in the second pig generation and by the next generation, the weaning rate was over 14.0, with extremely high quality and healthy piglets. However, things have not been easy for him. In 2017 when Mr Hoc had the means to buy land for a farm and fulfil his dream, the market was at a low point with pig prices having reached their peak. However, Mr Hoc kept going. Recalling that difficult period, he says: "If De Heus had not been there to support me, I would not have made it."
Family-like harmony and professional customer service
On the subject of working with De Heus, he remembers the date of the first shipment on 29 June 2009. We wondered how he could remember it so clearly. Mr Hoc confided: "De Heus was very new at that time in 2009, but I had heard a lot about their reputation for product quality from a neighbour in the village. That motivated me to try it and I too was immediately converted." He also told us that if De Heus "had not produced real results," he would not have stayed with us so long. He is also impressed by the family-like harmony and professional customer service at De Heus, so he did not 'give up', despite the numerous choices on offer.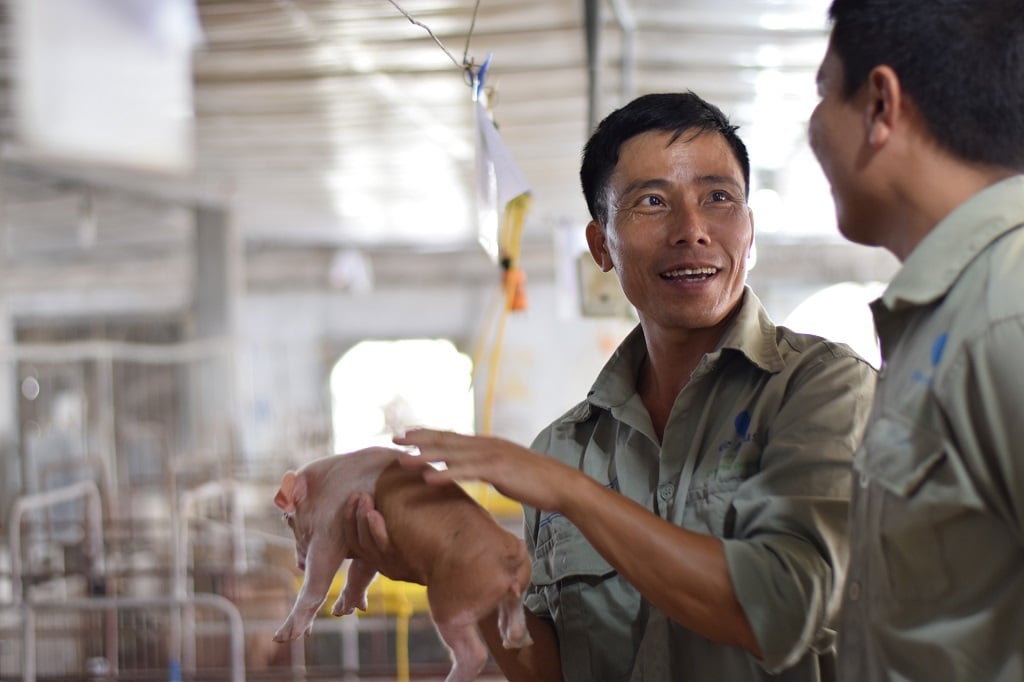 'If De Heus was not there to support me, I would not be here'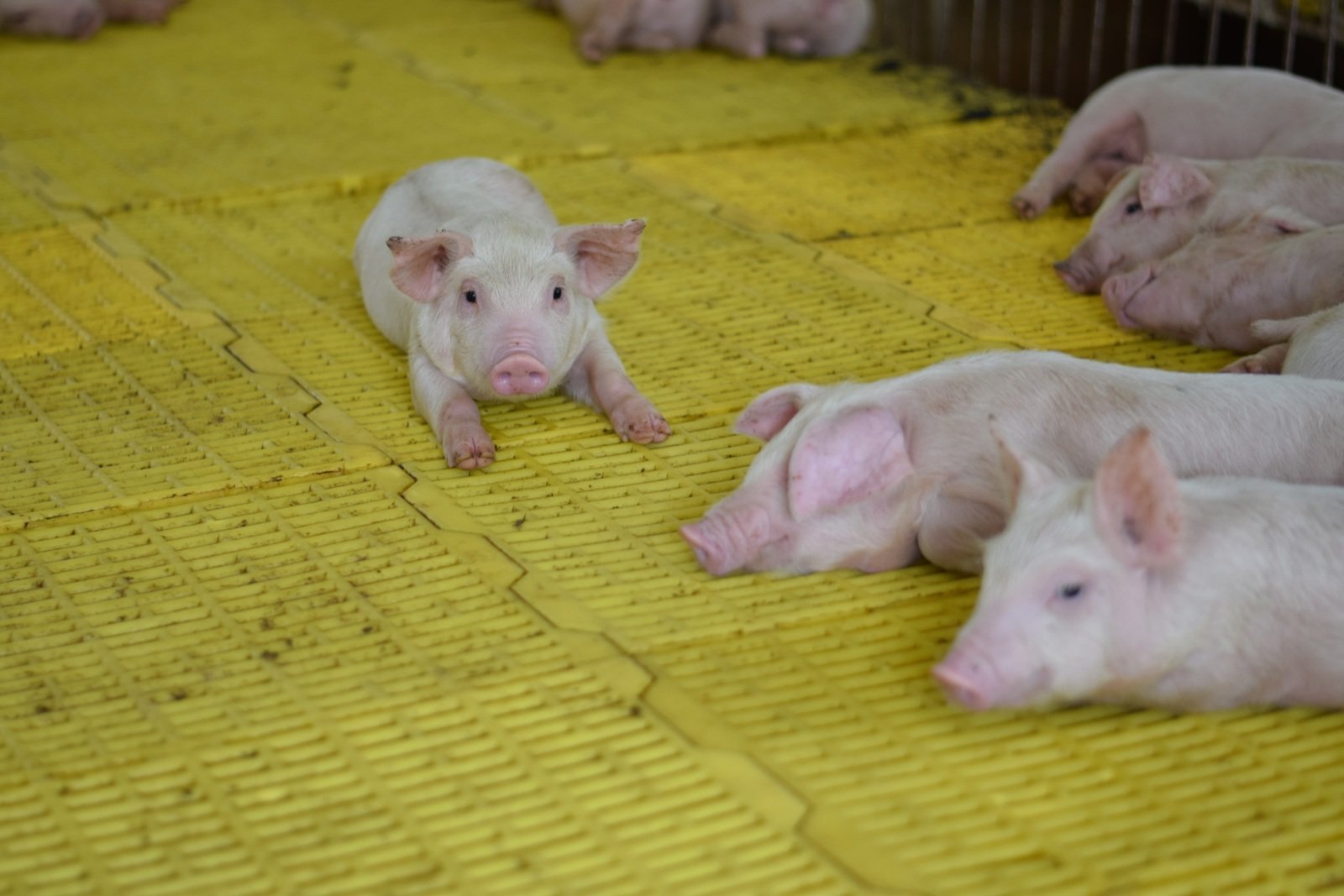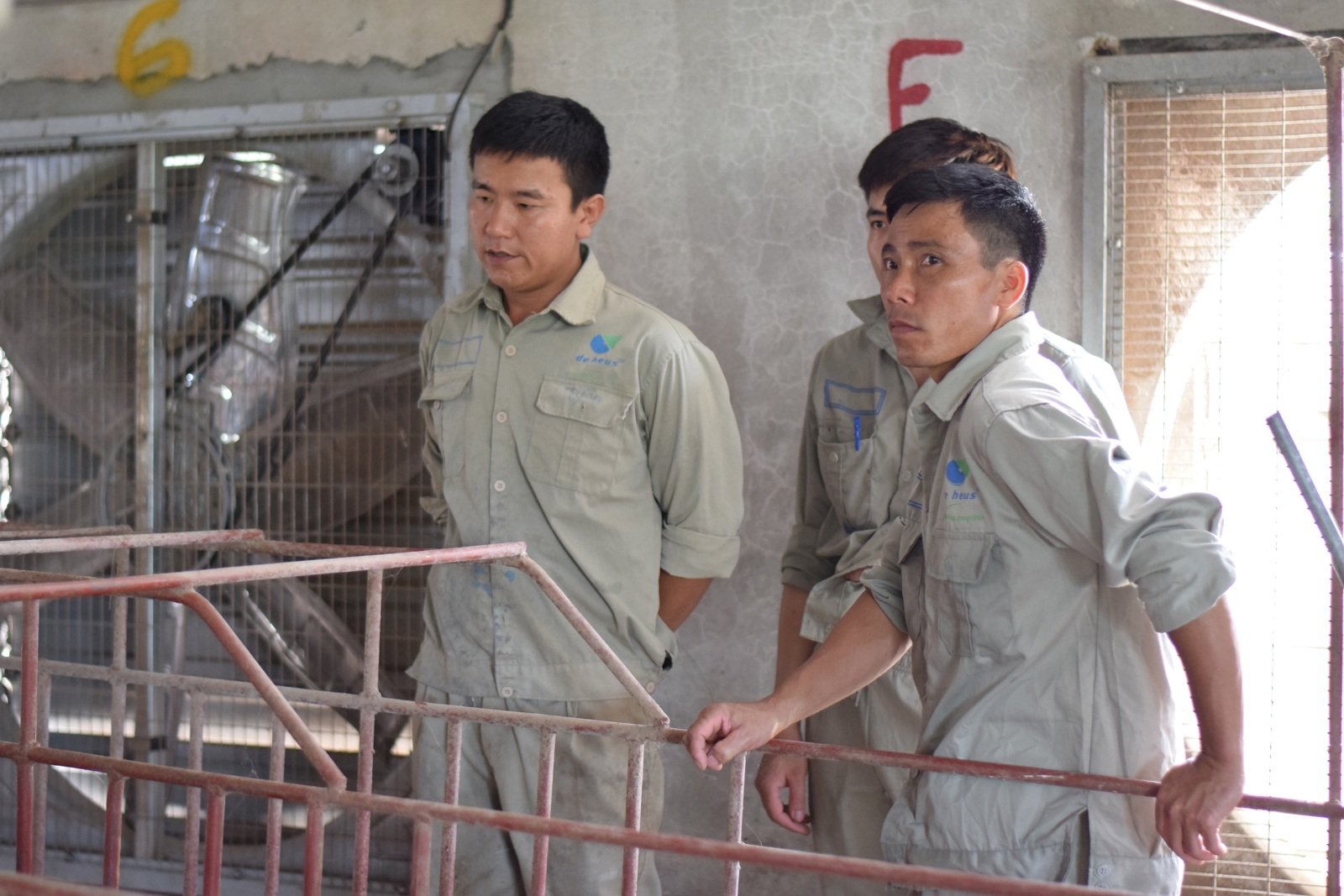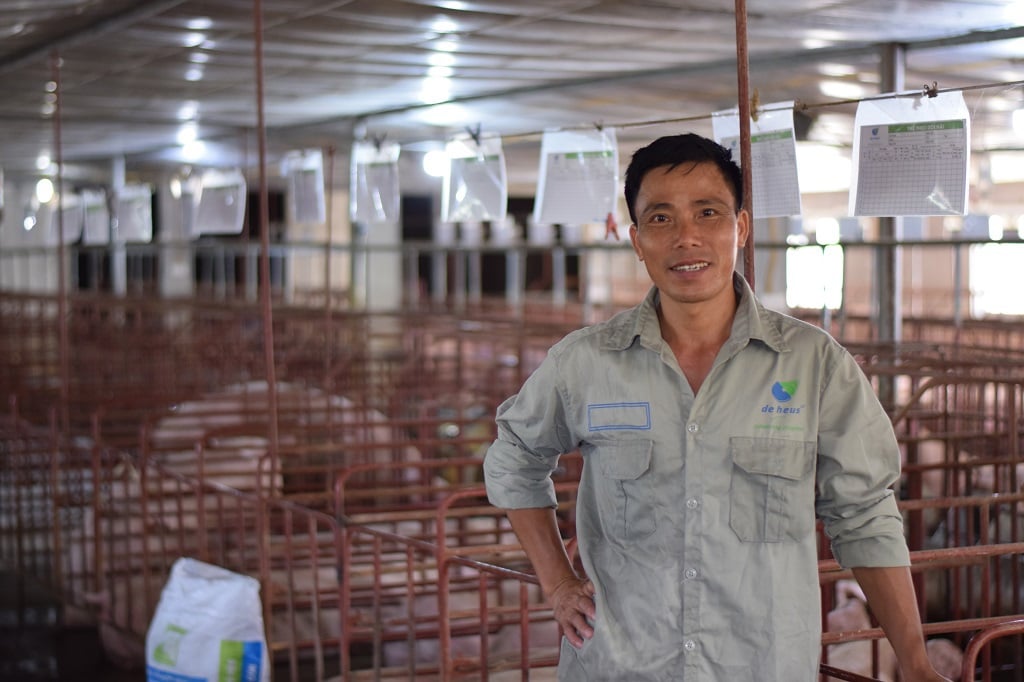 10-year journey
Asked about his memories, he hesitates because it is difficult to summarise his 10-year journey in a few words. However, his eyes light up when talking about the support of the leaders at De Heus: "It is no problem to talk to the boss at De Heus." He explains that he only intended to build a small farm with 50 sows and 500 pigs. But he was advised by Mr Nguyen Quang Hieu (Deputy General Director of De Heus in the North) who pointed out that in competitive times, large-scale farms are more likely to survive. Thanks to Mr Hieu's encouragement, Mr Hoc boldly built a farm of 200 sows and received support from a very close and enthusiastic technical team.
The bright future in joining the value chain
With respect to his plans for the future, Mr Hoc cheerfully discusses his desire to become part of the chain of clean pork in the North in which De Heus works alongside strategic partners including farms and slaughter companies to produce high quality pork products for export. He believes that joining the value chain will bring many benefits to both the farm and consumers. For a farm owner like himself, it will remove the uncertainty and lack of stability in livestock production and prove the quality of his product to consumers. He has been preparing for this next step by obtaining VietGAP certification for his farm at provincial and central level. Each part of the farm process is carefully noted and managed for the purpose of data management when he is ready to join the value chain.